Avionics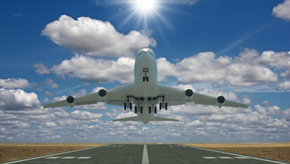 Design and manufacture of video and communication accessories for aeronautical applications.
Through the distribution of a leading technology partners such as ROCKWELL COLLINS, our systems are still present on the majority of airlines such as KLM, Lufthansa, CHINA AIRLINES, AMERICAN AIRLINES, DELTA AIRLINES, BRITISH AIRWAYS, AIR LINGUS, AIR FRANCE, etc. etc..
Industry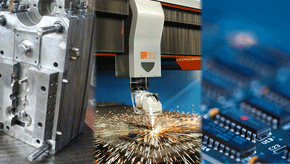 Design, manufacture and repair of industrial video systems, monitors and keyboards for the textile machinery and CNC machines, replacing the originals.
In partnership with other companies, mechanical engineering, especially in the sheets.
Thermoplastic mold design and production of accessories, plastic. Design and production of electronic devices for the industry.
Entertainment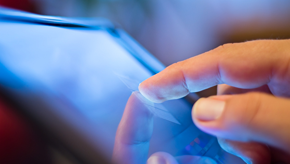 Design and manufacture of accessories for video games such as illuminated buttons, joystick, kit for driving simulators, Monitors, Interface games distributed by industry giants such as Konami, Sega, Atari, Williams and Namco.

Engineering
The modern design process offers new challenges.
The products have to be more reliable and safe than previous ones, with better performances and lower cost than those made by direct competitors. The product therefore becomes a compromise between the conflicting needs of design, production and marketing.
To reduce the final cost of the product time-to-market innovative design methods and tools are indispensable.
Our mission is to care about the client's design problem, from the idea to the physical prototype.
Specifically, our fields of action are:
fabricate sheet metal;
produce plastic molded articles;
design and build moulds for injection plastics;
engineer, design and produce electronic systems for Industrial applications, Aeronautical and entertainment industries;